UPDATE! 08/09/2022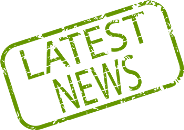 Seed distribution for 2022 has ended. Thank you for all that donated seeds, their time and supplies for mailing! Without you this outreach would not be possible.
For those of you who received seeds from us we hope that your gardens are a huge success and you are enjoying your homegrown healthy food!
Please keep checking back for seed distribution information for planting season 2023. We hope to begin distributing garden packages winter 2022/2023.
We are planning to expand to more counties, so keep checking back to see what areas will be included in our outreach!
Let your friends, family and neighbors in need know of our outreach. Remember you do not have to qualify for assistance to be considered low income. Many families are low income and still do not qualify for assistance and we understand this. We will continue to work on the honor system. 1 garden package per name. 1 garden package per address. We send out a variety of fruit, vegetable, flower and herb seeds that are generously donated to our cause by seed companies and/or our volunteers.
Privacy/Security UPDATE! 05/05/2022

IMPORTANT NOTE: your name, address, email and/or phone number is all encrypted and kept secure. This information will not be sold, traded or used to spam you with information. You will be contacted maybe once or twice. Your private information WILL NOT BE SHARED or USED for ANY purpose without your permission. ALL submissions of photos to us gives your consent to post on our website, social media, flyers or other printed material. Photos will NEVER be posted with your name or other private information EVER. ONLY the photos will be posted. Now on to our GET READY news!! Our bubble mailers arrived on Wednesday, May 04, 2022! We can't begin to tell you how excited we are that we can now begin mailing out garden packages! So get ready! Be watching your mail!! Your seeds will be on their way and arriving soon!!

Now Cambria County AND Somerset County!




We have exciting news! We are adding Somerset county to our outreach! We had such an influx of donations that we are able to offer help to Cambria county and Somerset County!! Please let your low income friends and family know. Post the link to this website on social media and let people know we are here to help families in need grow healthy food. Our seeds are donated by seed companies, therefore we give our seeds away for FREE! WE DO NOT CHARGE ANYTHING! WE DO NOT ASK FOR ANY MONETARY DONATIONS FROM PARTICIPANTS. All donations are seeds and we give them away FREE at our own expense! We are literally NON PROFIT.
IMPORTANT UPDATE! 04/29/2022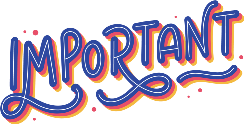 Due to unforseen health issues all seed distributions will be via USPS mail. Please submit your name and address via email to:

Seed Request

or remit a written request with your name and address to:

i heart seeds
ATTN: Seed Request
PO Box 685
Hastings, PA 16646
If you would please take a picture of your package and email it to us when you receive it we would greatly appreciate it. Sending a photo of yourself or a picture of you and your family with the package of seeds would be a bonus we would appreciate as well. Photos are not expected or required. All photo submissions grant consent to be posted on our website, social media, newsletters or other printed materials. Any comments submitted via email or snail mail will be posted under testimonials as time permits.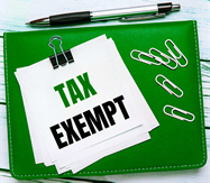 On March 18, 2022 i heart seeds, Inc. was officially granted non-profit status by the IRS! We are excited because donations are tax deductible for those who itemize expenses on their tax returns.
Coming to Cambria County and Somerset County, Spring 2022!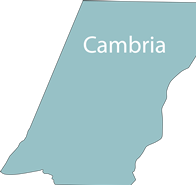 FREE distribution seed outreach for low income families who wish to garden and grow their own food. If you're like many people then you like knowing what's in your food and where it's from.
I am a tax preparer so in May we will meet with families and/or individuals, on a specified date at 3 different specified locations and a specified time to distribute "starter garden seed packets". Keep checking this page for the date, locations and time. I decided on three locations to make it easier for low income families to participate. Hopefully one of the locations will be close enough for you to drive or get a ride. Seed packet bundles will be made ahead of time so there isn't a selection system. If you receive something you do not like please feel free to trade seeds with another person such as a family member, neighbor or friend for something you would rather have. You will receive a variety of seeds so there should be something you like in the mix.
This is my launch season so please help make it easy for me by being kind. If this goes well I may make this an annual project.
The seeds come from donations by seed companies, seeds I have purchased in bulk or individually, or seeds harvested by myself, family and friends from the past growing season. Bundles are limited and will be distributed on a first come first served basis. One bundle per name. One bundle per address. I'm going with the honor system here to help my community so please respect this.
Photos at distribution would be greatly appreciated to update our donators but are not required. Progress photos of gardens would also be greatly appreciated to update this outreach as awell as our donors but again this is not a requirement.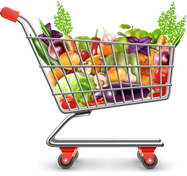 It's no secret, the price of everything is going up and food stamps can only go so far. It's sad that it's cheaper to buy processed foods than it is to buy healthy foods. What's that say about society? Help stretch your grocery dollars and let's grow some healthy food together!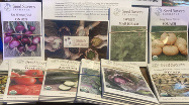 Newest Donator
Our most recent donation arrived from Seed Savers Exchange. They were kind enough to donate a generous box of a variety of seeds. Thank you so much Seed Savers Exchange for helping this communmity outreach! Your kindness is appreciated! Thank you for helping this outreach and making it possible for low income families to grow their own healthy food! We are thankful for your kind and generous donation!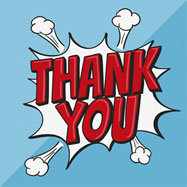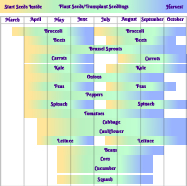 Cambria County's planting zone is 5a-5b. I get different answers from different sites so be sure to do your own research so your seed and seedlings survive if you plant early.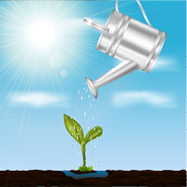 Come here for gardening tips as well as how to's for harvesting various types of seeds. Harvesting seeds and seed trading not only helps stretch your food dollars and increase your healthy food supply but it also helps ensure you have seeds for next years garden so you can plan ahead
.